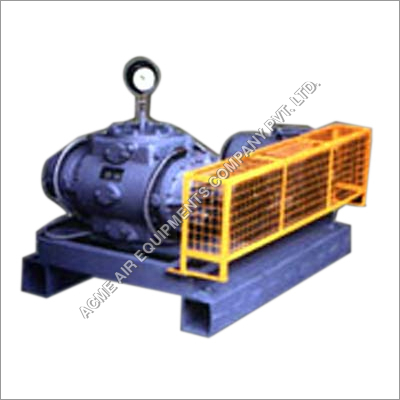 Vacuum Booster
Product Description
Our industry experience and domain expertise help us to offer Vacuum Boosters. We manufacture this booster with qualitative components, procured by our employees from the leading vendors. Offered booster is integrated with different types of vacuum pumps to ensure low pressure operations that results in poor volumetric efficiency of the pumps and their enhanced performance. Suitable to enable operations between 10 Torr to 10-3 Torr, offered Vacuum Boosters is applauded by clients for its high energy efficiency, low maintenance, easy installation and prolonged functional life.

Salient features:

Sturdy construction
Reliable operations
Other details:

ACME Air Equipments Company Pvt. Ltd.offers State-of-the Art Vacuum Boosters. They enhance the performance of Vacuum Pumps, because the volumetric efficiency of Vacuum Pump is poor in low pressure operation. They enable operation between 10 Torr to 10-3Torr. The Booster handles large volume of gas at relatively very low power consumption, because the construction of Booster ensures contact free rotation of two lobes; maintaining very close clearance. The conveyance is free from oil.

The AEC Boosters are used in series with any vacuum pump.

Normally the Vacuum Pump is operated first at set pressure and the booster cuts in when fore-vacuum is reached.

We offer two stage Liquid Ring Vacuum Pump / Oil Sealed Type Vacuum Pump as primary pumps. The table shows different models with technical data.

The Range includes:

Water Cooled Series
Air Cooled Series.